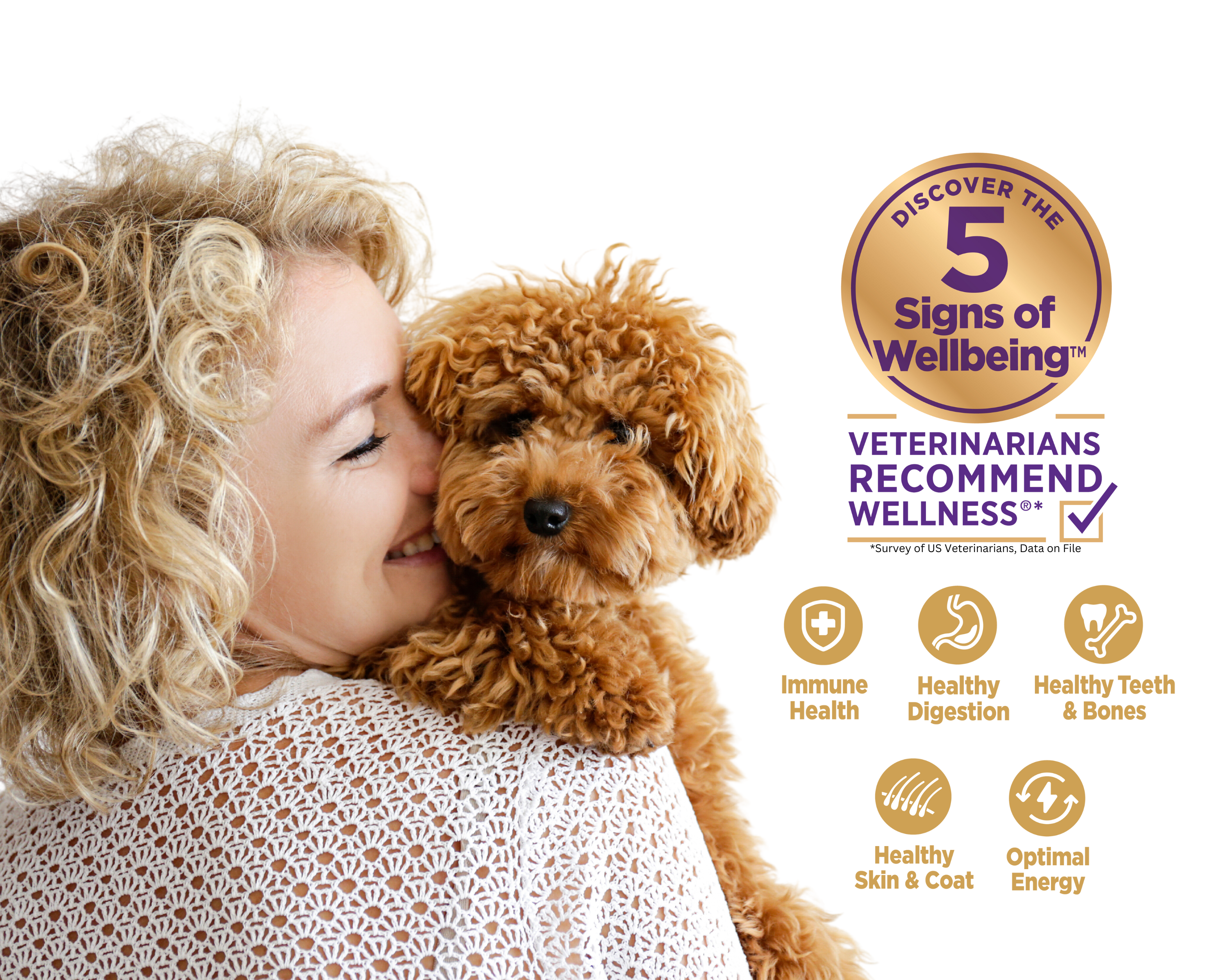 Discover the 5 signs of Wellbeing!
Wellness®️ dry food is crafted with high-quality ingredients scientifically proven to support the 5 Signs of Wellbeing. Our pet parents choose Wellness to ensure their pets get what they need nutritionally to fuel all those moments together–from small to big, from catch to cuddle – for a rich, full life of mutual wellbeing.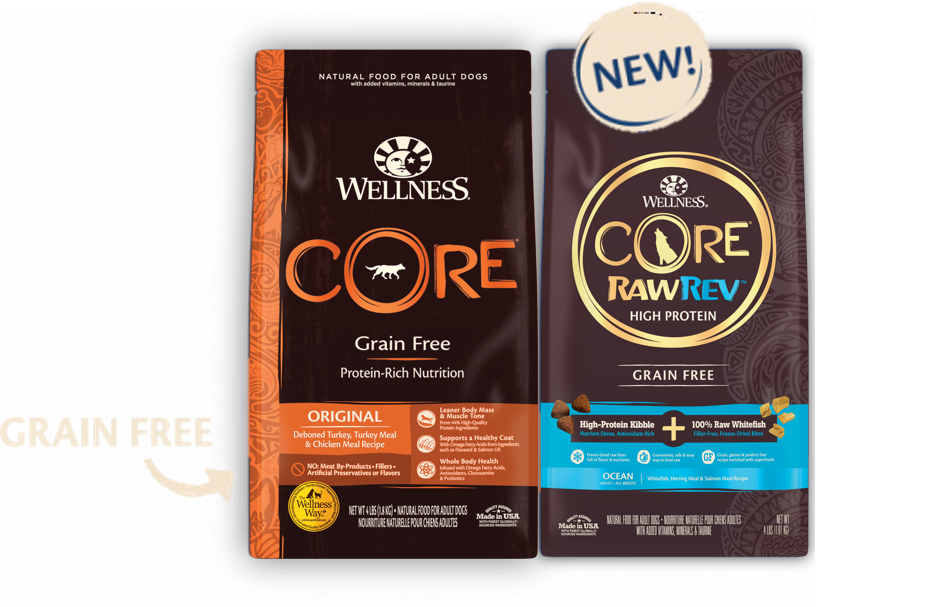 Wellness® CORE® and Wellness® CORE® RawRev™ Options!
Wellness CORE® and CORE® RawRev™ provide the taste dogs crave and the nutrition they need to thrive in a wide variety of recipes for all dogs.
EXPLORE

We do more than make pet food. We create Wellness.™