Our History

The history of Wellness®️
The history of Wellness® dates back over 90 years, with the inception of Old Mother Hubbard®, oven-baked dog biscuits. Although the dog biscuit company known as Old Mother Hubbard began in 1926, the company's roots extend back even further to a bakery called A. Hubbard and Sons bakery in Gloucester, Massachusetts - makers of hard tack sea biscuits. One day, a local sailor threw a biscuit to his dog that happily gobbled it up. The rest, as they say, is history. Upon its official establishment in 1926, Old Mother Hubbard began baking dog biscuits for distribution throughout the Northeast.
In 1961, the company was purchased by Jim Scott, Sr., a professional in animal nutrition with a commitment to developing highly nutritious products for animals. As the company began to grow, Mr. Scott moved its headquarters from the original Gloucester location to new facilities in Lowell, Massachusetts.
OLD MOTHER HUBBARD DOG BISCUITS AND GOURMET TREATS - SETTING A NEW STANDARD
In an effort to further its commitment to improving its products, and providing the highest quality ingredients for our animal companions, Old Mother Hubbard reformulated its traditional baked dog biscuits and gourmet snacks to 100% natural, home-style recipes across the entire product line. The use of 100% natural ingredients offers the perfect nutritional complement to a healthy canine diet. The biscuits and gourmet snacks include home-style ingredients like high-quality meats, apples and carrots, sweet potatoes, and a myriad of additional nutritious ingredients.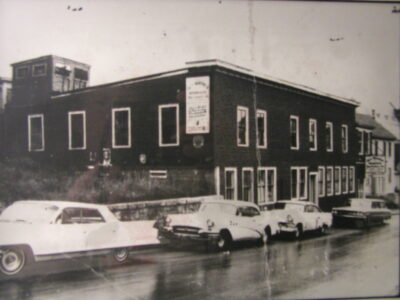 Wellness® - A revolution in pet food
In the 1990's, Jim Scott, Jr., and our dedicated team began working with a team of animal nutrition experts, veterinarians and scientists to develop a food that would revolutionize the pet food industry. The result was Wellness®. Wellness recipes for Dogs were introduced in 1997 and Wellness Cat recipes were added to the line in 2000.
The Wellness formula instantly created a revolution in the pet food industry by taking carefully selected, authentic ingredients from only trustworthy sources with an ideal nutritional balance – never 'empty calories.
Containing only whole foods, with no wheat, wheat-gluten, corn, soy, eggs, artificial preservatives, colors or flavors, Wellness continues to represent a new generation in pet food.