3 Reasons to Recycle for Your Pet (And Inspire Others to Do the Same!)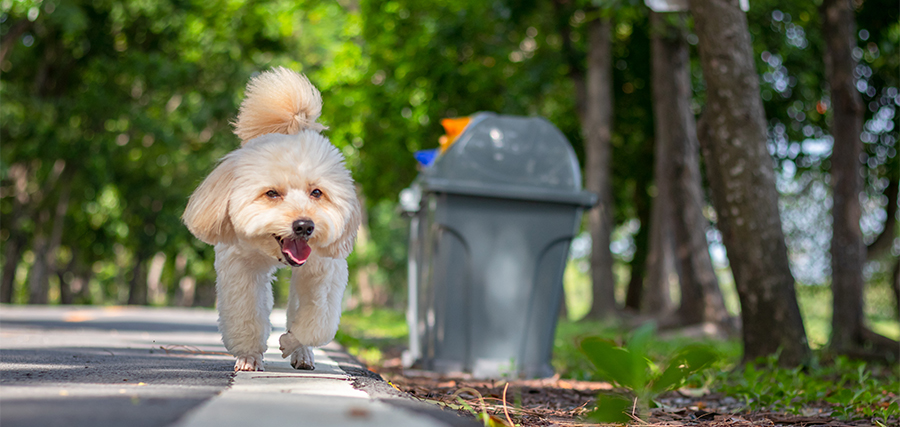 Every November 15 marks America Recycles Day, the holiday created by Keep America Beautiful to celebrate recycling with education, events and activities. An annual opportunity to observe ways we can reduce our impacts and motivate others to do their part, it's also a time to create new habits we can use to live greener every day. 
What does this have to do with our pets? Protecting the planet helps our communities and families, which pets are very much a part of!
Here are some reasons to recycle for your furry family members:
1. It lightens their pawprint
Because domesticated animals are kept (by us, their humans) outside of nature's regenerative, circular system, the food they eat and the waste they create is not readily renewed or absorbed. Knowing this, it is up to us to make better choices and actively offset our pets' impacts to make them friendlier to the planet. 
One way to lighten their pawprint is to recycle the products and packaging produced by keeping them fed and healthy. Wellness Natural Pet Food makes it easy for pet owners to recycle flexible plastics packaging for free through their network of local recycling solutions, powered by TerraCycle. Just visit the Wellness Pet Food Recycling Program page on TerraCycle.com and search your zip code on the map to find the drop-off point nearest you.  
2. It can help other animals
Another positive aspect of recycling through TerraCycle's national recycling programs is the more you recycle, the more points you can earn in exchange for a cash donation to your favorite environmental nonprofit or pet charity. These are funds you can give to an organization dedicated to rescuing shelter dogs, protecting the natural habitats of wild cats, or fighting against animal abuse.
Recycling through TerraCycle or through your municipal program also helps to save natural resources and keep materials from turning to trash, which in turn can prevent deforestation and reduce ocean pollution. Earth911 is a great resource to see how you can recycle curbside. 
3. This is their home  
Our pets bring us comfort, companionship and joy, but it is not only for these reasons we should protect the environment in which they eat, sleep, and play. When we don't recycle, misplaced items can contaminate our water and food, leaching chemicals into the ground and water, imposing increased risks to humans, pets, and public health. Take care to properly manage the world's resources to make a positive impact and inspire other pet parents to do the same. 
For walks with your pal, opt for poop bags made of compostable, plant-based material instead of the conventional oil-based plastic, which some experts say are more likely to break down over time. Cat litter made from natural materials, such as wood, can be composted with the proper precautions, and upcycling toys and accessories out of stuff you already have diverts discarded items from landfills and turns them into fun, new playthings your pet will love.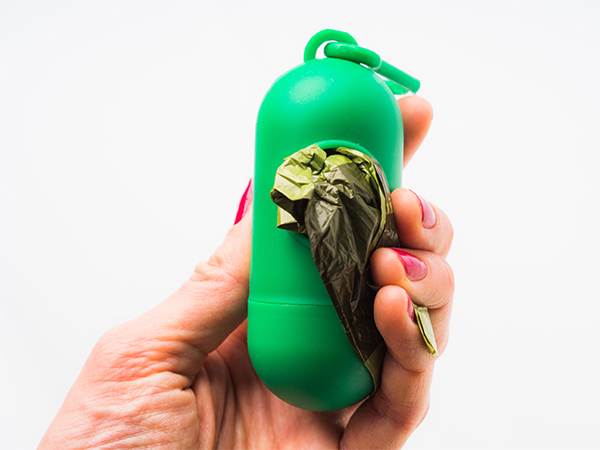 Our pets, like all animals, are at home on earth, just as we are. Saving valuable material from becoming trash through recycling prevents pollution and the need to mine the environment for resources. We only get one planet. It is up to all of us to take care of it for future generations of people, animals, and plants, and do the work to make it a better place for living things today.
From all of us at TerraCycle: Have a PAWsome America Recycles Day!