5 Incredible Service Dogs of 2018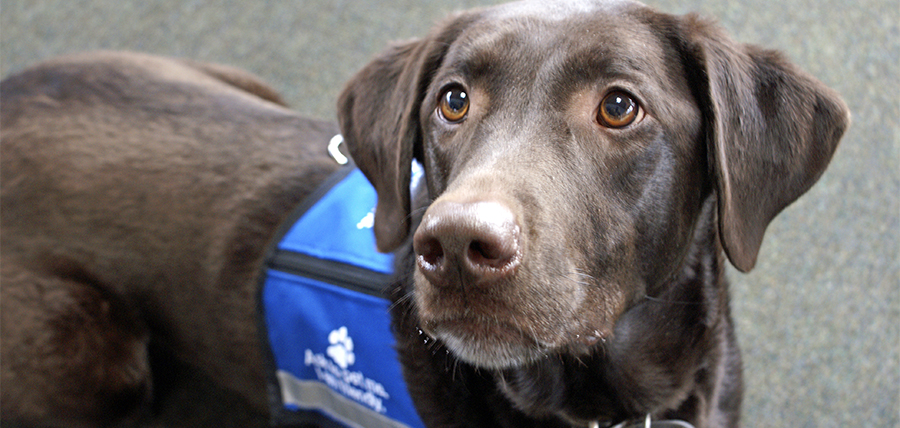 Dogs are remarkable animals; they are wise, compassionate, intuitive and brave; however, some dogs, like these incredible service dogs, are just a cut above the rest. Their stories inspire us and remind us just how special dogs are and how much of a better place they make the world.
1. Chi Chi, "American Hero Dog" of the 2018 American Humane Hero Dog Awards®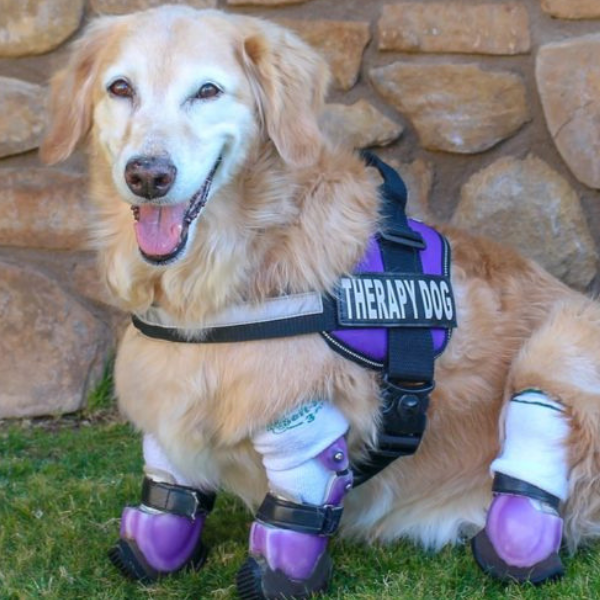 Chi Chi's heartwarming story reminds us that life often isn't fair, but that doesn't mean we should despair. Chi Chi was found starving and bound in a garbage bag in South Korea. None of Chi Chi's limbs were salvageable, and she became a quadruple amputee. Remarkably, Chi Chi learned to trust people again despite her abuse. She was given custom prosthetics and soon after became a certified therapy dog. The joy that emanates from Chi Chi is palpable. In addition to overcoming her early traumas and going on to help others, Chi Chi is also a cancer survivor whose personality and attitude inspire and motivate everyone she meets. The ceremony honoring Chi Chi will be aired on national television on the Hallmark Channel on October 24 at 8 p.m. ET/PT.
2. A Dog Named Hero Helps Military Sexual Assault Victim Heal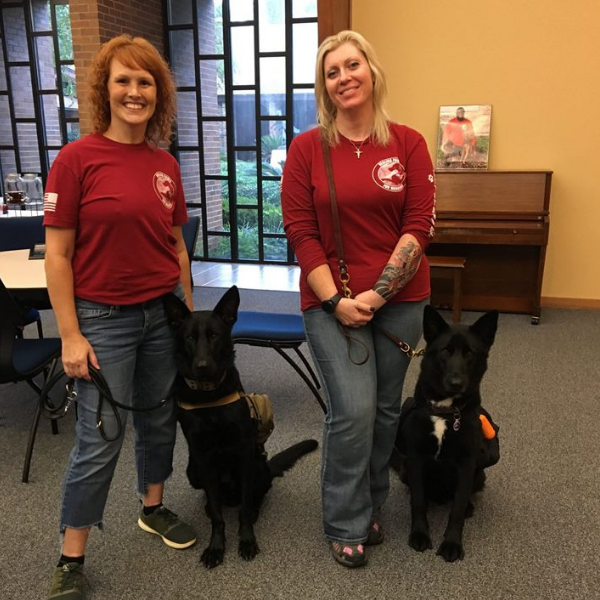 It's no coincidence Hero the dog's name is 'Hero' given his heroism in helping his owner, Heidi Luke, overcome the PTSD stemming from a sexual assault endured while serving in the military. For Heidi, hero is her battle buddy who enables her to go about her life. She can now grocery shop without having a panic attack. Hero guards Heidi in public, keeping strangers from getting too close. Hero's work is part of an effort called Healing Paws for Warriors; the objective is to minimize the number of veteran suicides that occur due to trauma resulting from military service. 
3. Lizzy the Labrador Gives Leigh Michel New Hope after Multiple Sexual Assaults During Army Service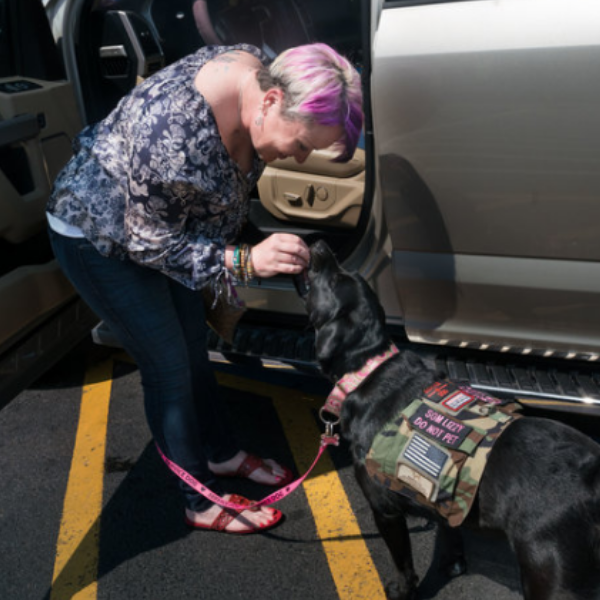 As indicated by the NPR headline that details Leigh Michel's harrowing tale, service dogs are taking on an increasingly prominent role in helping those who served in the military overcome trauma after being sexually assaulted. Unfortunately, the U.S. Department of Veterans Affairs benefits for service dogs do not cover service dogs as therapy for mental illness; however, it is possible that as brave service members share their stories and their experiences with service dogs, that will change.
4. Willy's Sense of Smell Saves His Owner's Life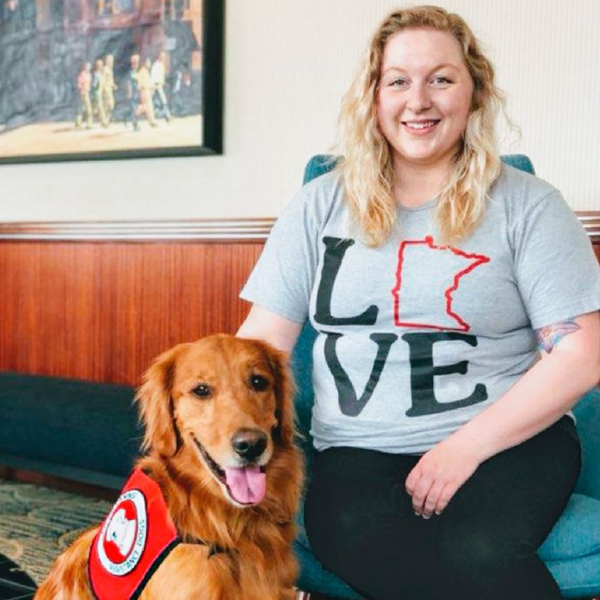 Madison Stangl was diagnosed with type 1 diabetes her first year at college. A few years after diagnosis, however, Madison developed a condition called hypoglycemia unawareness where she was unable to recognize warning signs of low blood pressure. Willy, a service dog came to Madison's rescue. Trained to sniff out a drop or spike in blood sugar, Willy the golden retriever woke Madison in the middle of the night when her blood sugar was deathly low. Without Willy, Madison would have died.
5. Sully Serves Former President George H. W. Bush & Raises Awareness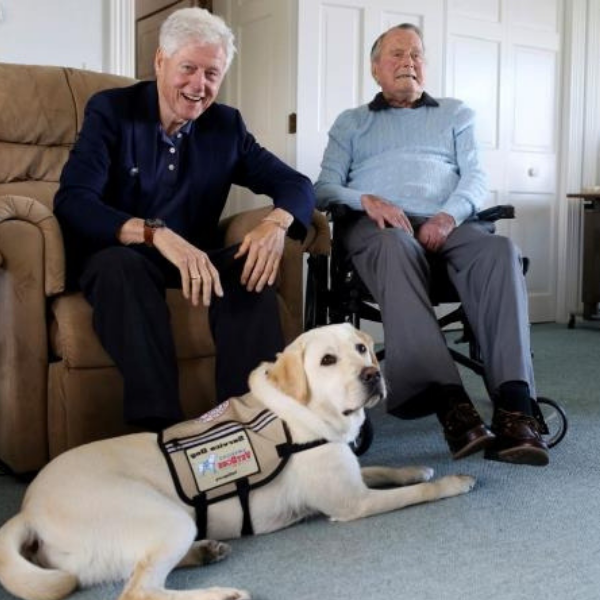 As many know, former President George H. W. Bush suffers from Parkinson's and has been hospitalized twice since his wife Barbara passed away in April 2018. Sully not only is helping the former POTUS, but the lovely yellow lab is helping to raise awareness via the Instagram account, @sullyhwbush, to raise awareness for and about the important role service dogs play in all of our lives.
Service dogs do amazing work, and we salute them in their various, honorable missions. To show our love and support, we at Wellness Pet Food stand firm by our dedication to making delicious, high-quality, all-natural foods, snacks, and treats that are designed to ensure wellness and longevity in all animals that enjoy them.