Isn't Every Day National Cat Day?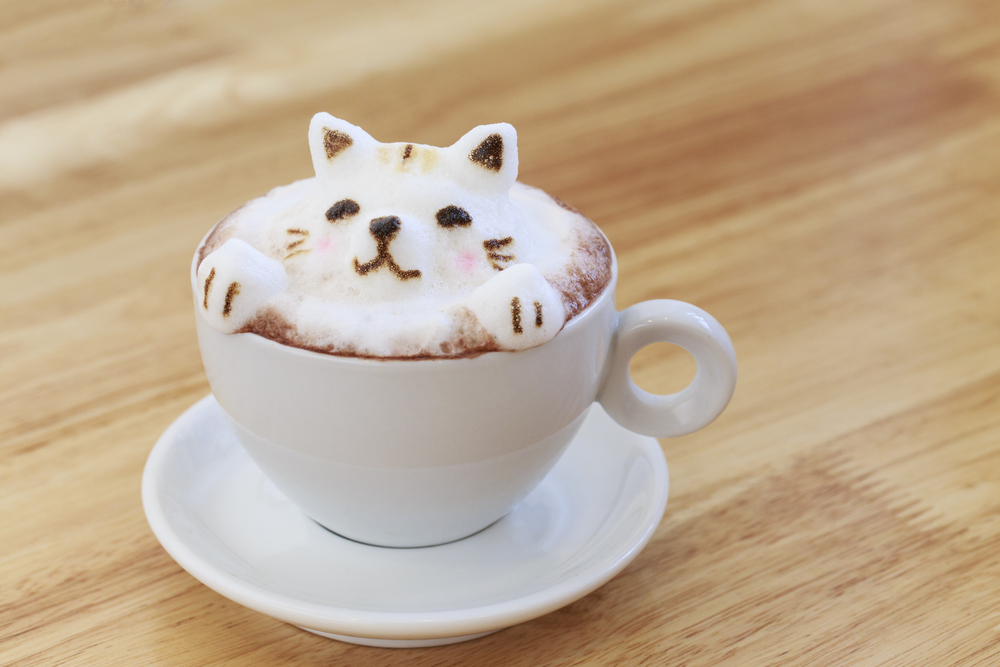 If your cat is anything like ours, every day is cat day at your house. Five am? It's time for canned food, aka, "tuna time". Sunny day? "Please open the door so I can lounge on the deck." There's no doubt our cats are spoiled and we enjoy spoiling them.
To keep your whiskered-friends happy and healthy on this special day and every day in between, we recommend treating them with a tasty, nutritious snack like Wellness Kittles. Kittles are under 2 calories each, are grain-free and have addicting tastes. You can even pick up one of three scrumptious new flavors–Duck & Cranberries, Turkey & Cranberries or Whitefish & Cranberries!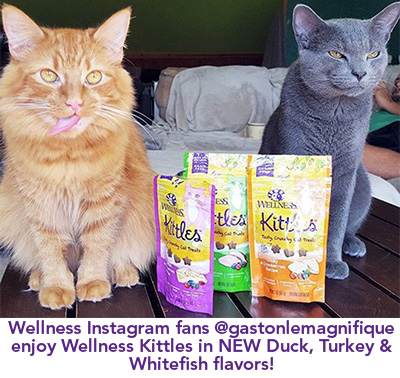 You might be wondering how National Cat Day started. Since 2005, Founder and cat-vocate Colleen Paige has championed the causes of all cats and designated Oct. 29 as the official day of "All Things Cat," otherwise known as National Cat Day. Not only is it another excuse to treat your cats, but it's also an opportunity to help shelter cats find their fur-ever homes. And one of the trendiest new ways to promote cat adoption involves socializing with adoptable cats in a cozy environment– a cat café!
For the Cat Obsessed, There is the Cat Café
In essence, these are coffee shops where the felines roam. They'll cozy up to you as you sip a hot beverage. Originally popular across Taiwan and Japan, the first cat café opened August 2014 in Montreal. Since then, they've spread across Canada and the United States.
Many of these cafés partner with pet shelters who bring in friendly kitties to play and cuddle with patrons. They offer another avenue to adoption, one where you can get a sense of the cats' personalities that can be hard to see when they're caged at the shelter. Take Green Street Animal Rescue in Philadelphia, Le Chat Café, where for $12 you can spend a blissful hour visiting with the resident felines.  Since opening in March 2016, Le Chat Café has helped 19 kitties find their forever homes.

There are cat cafés in Boston, NYC, San Francisco and even Charleston, SC and some of them offer yoga classes, children's story time and other special events.
If you're not near a cat café and aren't able to adopt a cat right now, you can still get a kitty fix. Most pet shelters are in need of volunteers and a quick phone call can score you the opportunity to come in and clean cages, brush kitties and otherwise lend a hand.
This National Cat Day, help spread the word about adoptable cats so that one day, they can all live healthily and happily in their forever homes!