See How This Party for New York Cat Lovers Raised Thousands for Pets in Need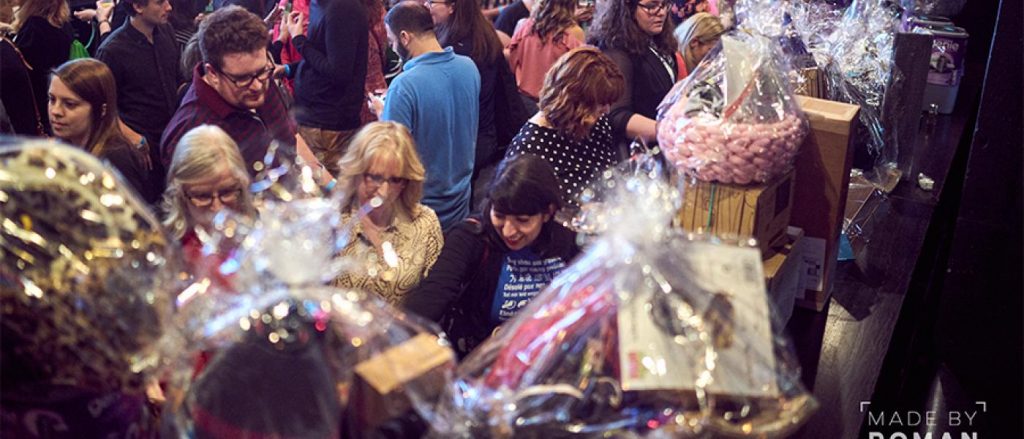 Wellness Pet Food participated as a head Paw It Forward event sponsor, donating over $1,000 of natural cat food
On October 14, 2017, the cat people were in full effect in New York City. Cat lovers far and wide convened for Paw It Forward NYC, a fundraiser for cats.
Now in its third year, the event saw over 150 guests and raised over $8,500 for this year's benefit rescue, KittyKind. Each year, the event organizers choose a non-profit rescue and 100% of the proceeds are donated directly to the organization.
This year's chosen shelter, KittyKind, is a local NYC no-kill, all-volunteer, rescue who also also provides NYC's first cat café – Meow Parlour – with their adoptable cats.
Paw It Forward started as a low-key gathering to unite the human faces behind their Instagram-famous cats. Several meetups later, the idea for a fundraiser was born – something that could benefit cats while serving as a social hub for cat Instagrammers – so in the Fall of 2015, the first Paw It Forward took place. Using brand connections garnered from the organizers' Insta-famous cats, the event featured cat-centric raffles and an open bar, and 100% of the proceeds were donated to the event's charity of choice. In the 2015 and 2016 installments of the event, over $10,000 was raised and donated to Sean Casey Animal Rescue and Jersey Cats, respectively. In 2017 alone, over $8,500 in monetary and product donation was raised for KittyKind.
Mainly discovered by guests via organic reach on Instagram, the event's turnout has grown exponentially each year. Guests fly in from all over the US to meet and mingle with other Instagram cat owners, and many bring cat merch featuring their furbaby's face on stickers and business cards even clothing! The organizers are made up of a crew of NYC-based cat ladies with strong social media presences: @_porkchopthecat, @tinaf78, @life_of_ziggy, @thatcatblog, and @rukasthecat. Collectively, they have a reach of over 500K followers across platforms and are able to secure tons of fabulous product donations that are raffled off at the event. Sponsors range from human-focused products like Kate Spade and ConAir, to beloved pet brands such as Wellness, PetMate, and MeowBox. Guests who win prizes often Instagram their cats using the products, giving brands great organic exposure. 
This year, Wellness contributed the largest product donation ever – over $1,000 worth of Wellness product went directly to KittyKind.
Aside from the satisfaction of donating to a rescue each year, the best part about Paw It Forward is the chance to meet virtual cat-loving friends from across the US. Paw It Forward NYC hopes to continue the tradition in 2018 and beyond with even bigger events! If you are a cat lover and wish to get involved, please email pawitforwardnyc@gmail.com or submit an inquiry through the website, www.pawitforward.nyc. 2018's event will be scheduled for Fall, date to be announced – "like" our Facebook page for updates. Hope to see you there!