Should I Buy a Dog DNA Test?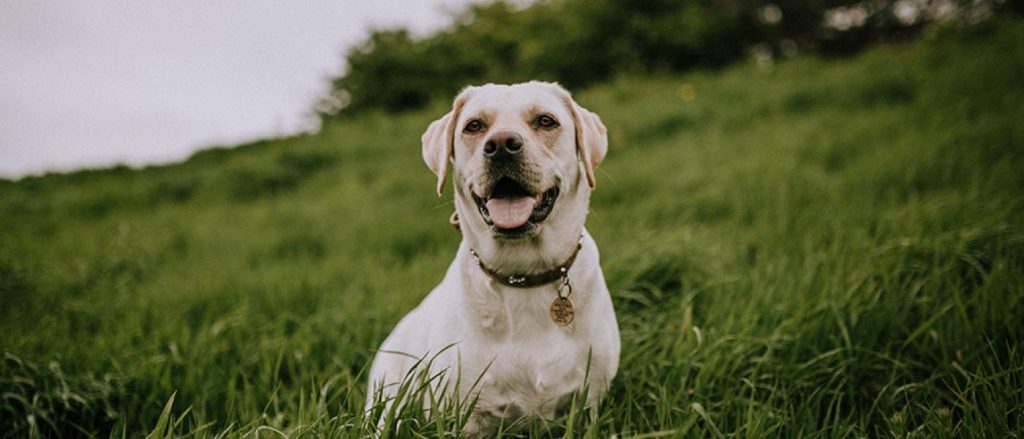 DNA tests are all the rage these days. Using simple, at-home test kits, people are able to discover where they are from and who they are related to. Did you know that the same kind of kits exist for your pup? While many people use DNA tests to discover who they are, pet owners may also want to learn who their pets are! A multitude of companies now sell dog DNA-testing kits to help you discover just what kind of dog you have.
Since December 2 is National Mutt Day, you might be trying to think of a special way that you can celebrate your unique dog and how special he is to you. Perhaps buying a dog DNA test would be a great way to learn more about your favorite canine companion. Your dog is a part of your family and knowing where he comes from can strengthen that bond! Continue reading for more information to see if dog DNA testing is right for you and your tail-wagging best friend.
Reasons for Considering a Dog DNA Testing Kit
Do you consider your dog to be a mixed breed or "mutt"? Do you ever wonder about what kind of dog you have? Are you curious about what mix of breeds makes your dog so unique?
Well, you don't have to be curious anymore! Dog DNA tests are definitely a great way to discover your dog's family tree. In addition to breed identification, dog DNA tests can also screen for ancestry, traits and disease risk. Tests can be purchased online or at pet supply stores. Most kits that are available for purchase test DNA through a cheek swab. If you're interested, a more expensive kit that tests your dog's blood is available at some veterinarian offices. 
Identify Health Issues
In addition to learning more about which breeds your dog comes from, dog DNA tests can be helpful in identifying potential health issues. Some breeds are more prone to developing certain health issues than others, such as cataracts in Cocker Spaniels or hip dysplasia in Basset Hounds. Once you learn your dog's predominant breeds, you can take your findings to your veterinarian to discuss the best healthcare route for your dog. Knowing which potential health issues your dog may encounter means that you and your vet can keep watch and hopefully catch those issues before they get too serious. Your dog is special to you, and you want to keep him around as long as possible!
Anticipate Your Dog's Lifestyle Needs
You can use a dog DNA test on pups of all ages but using a dog DNA test on your puppy can help you learn what to expect as he grows older. For example, if you know your puppy's predominant breeds, you'll know personality traits he might have or how big he will grow. If your dog is predominantly Siberian husky, you'll know that he needs a big yard and lots of playtime to keep him happy and healthy. If he's mostly an English bulldog, your pup will be just fine living in an apartment with minimal exercise. 
A Fairly Inexpensive Venture
Still on the fence about swabbing your dog's cheek to learn more about his origin? Kits are fairly inexpensive, starting around $50. Just make sure you do your research, because not all dog DNA tests are created equal. The more expensive kits tend to scan for more breeds, which means your results will probably be more accurate. Some companies also include a detailed health report that you can take to your vet.
What are some popular dog DNA kit testing options?
Wisdom Pannel : Wisdom provides you with your very own customized, online report with our genetic analysis of your dog's ancestry, weight, physical traits, up to 150+ health conditions and much more!
Embark: Embark screens for over 250 dog breeds. Using a research-grade genotyping platform developed in partnership with Cornell University College of Veterinary Medicine, Embark offers the most accurate breed breakdown on the market.
Orivet: The Orivet Health Screen is an effective DNA test kit for dogs. It screens any dog for dozens of diseases and traits and also runs the Orivet proprietary algorithmic analysis for your canine friend, creating a Life Plan based on their breed, age, weight, gender, lifestyle and geographic location.
Your Pup is One of Kind
Pamper your pooch this National Mutt Day by learning more about his history and discover what makes him so special! Regardless of your dog's pedigree, keep them happy and healthy with quality food from Wellness Pet Food. From Chihuahuas to Great Danes and every mix in between, you can be sure that your dog is taken care of, since our food and treats are made with natural ingredients and crafted with your pet's well being at heart!