Wellness Dry Dog Options: Complete Health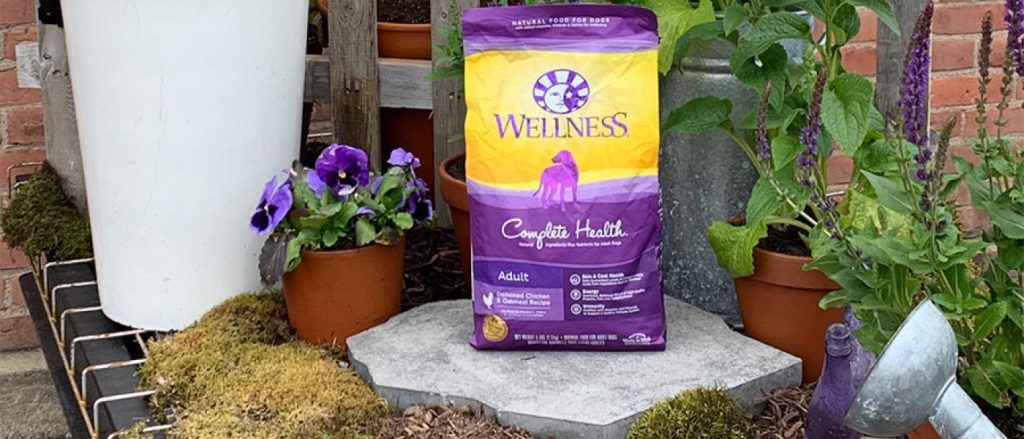 For nearly 100 years, Wellness Pet Food has been crafting natural pet food that balances the nutritious and delicious! That's why we believe we have a recipe and flavor perfect for each individual pup. Bring more love into mealtime with Wellness dry dog food recipes whether you choose a dry dog food with or without grains or one of our limited ingredient diets. Today, we're covering Wellness Complete Health Dry Dog Food:
What is Wellness Complete Health Dry Dog Food With Grains?
Our Complete Health dry dog food with grains for dogs combine natural, premium proteins to deliver a balanced diet full of the nutrients your dog needs for a lifetime of wellbeing, no matter her breed size, life stage or unique nutritional needs. Each recipe is crafted with antioxidants to support strong immune systems, wholesome grains and balanced nutrients for optimal energy.
Let's Talk Flavors
Other Benefits of Complete Health
Today, many pet parents have pets with sensitive stomachs, skin issues or ingredient sensitivities. Complete Health's variety of protein options and ingredients offer solutions to help your pet live a long and healthy life.
 
My Aussie was raised on Wellness puppy food. This Lamb and Barley kibble he has been on since he turned 1 year old. He loves it and his beautiful shiny coat is the first thing as anyone notices when they meet Odie. –ODIEAUSSIE, Poulsbo, WA
I have 2 Westies prone to skin issues and they have never had issues with this food. They've been eating this for 10 years. Both are very healthy and the perfect weight. -CATHERINE, SWANSEA, IL
You'd think my pet was eating prime rib! Excellent at weight control with minimum exercise. He has been on the Healthy Weight recipe for 8 years without appreciable weight gain. –TIGER, Niles,IL
More Testimonials:
"At about 13 months old, my lab began having GI issues. After ruling out a parasite infection, we began trying to change her dog food. Despite her love for chicken, she was not responding well to chicken based dog kibble. A local pet store employee recommended Wellness Complete Health Whitefish & Sweet Potato formula as other dogs who have had GI issues have responded well to this formula. I am so glad we made the switch as my dog's stools are once again firm and her GI system appears to be on the mend! I like the fact that there is one protein meat source (fish) and that the formula contains grain. Thank you, Wellness, for making a product that is easy for dogs with sensitive GI systems to digest."- JJ923, Lexington, MA
At Wellness, your pet's health is at the core of all we do. That's why we have developed an extensive quality assurance program, guaranteeing that all of our products are safe and balanced. Each of our dry dog recipes demonstrates improvement in the five key health areas that pet owners want when feeding a premium natural pet food. To learn more about our other options for dry dog food, you can also browse the Wellness CORE and Wellness Complete Health Grain-Free lines.
Get In Touch:
Have questions about our recipes or not sure which is best for you pup? If you have any other questions or would like more information please call 1-800-225-0904 and a member from our team can assist you. Hours of operation are Monday through Friday from 8:00am to 5:00pm ET. You can also reach us by email at info@wellpet.com