What To Feed Dogs Who Are Picky Eaters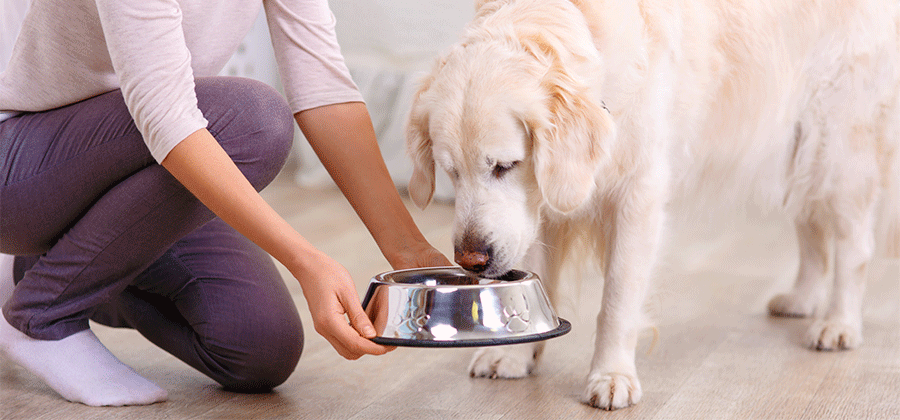 Most kids are picky eaters. Parents search long and hard for alternative food options to satisfy their stubborn child, but what happens when we are having the same issues with our dogs? They can't verbally communicate with us, so the only message we receive is a refusal to eat.
There are a lot of reasons dogs start to forgo their usual meals. Just like humans, if a dog had an upset stomach after eating, it may pair the association to the food refusing to eat it as a safety measure. Anxiety or inconsistent feeding times can also cause refusal to eat. However, the lack of excitement towards their daily meals could also be food boredom or a need for more flavor. Because we can't get in their heads and know for sure, these behaviors in our pups set off a chain of events leading to a hunt for dog-approved food. Where do we turn to find good dog food for picky eaters?
Some dogs simply don't like kibble, and evolutionarily, it makes sense. Wild animals never eat processed food, so why are we expecting our picky pets to follow suit? A good starting point towards change could be incorporating a different type of dry food into your dog's diet. A great option is Wellness' CORE RawRev. Made from high-protein kibble with freeze-dried raw bites of meats like turkey and lamb mixed in, this recipe contains no fillers or artificial ingredients. Wellness CORE RawRev is available both with Wholesome Grains and Grain-Free, giving pet parents the option that works best for their preferences and their dog's nutritional needs. We've heard from many pet parents that their picky dogs go wild for the freeze-dried meat, finally cleaning their bowls.
But, you don't have to switch your food just yet. There are many ways to begin working new options into your dog's diet. Here are some ways to get your picky pup away from starvation station and back on the food train.
No People Food:  We might love slipping our furry friend a piece of our own food, but this behavior can cause our dogs to forgo their own food for yours. Be strong. You have to break the pattern to retrain them to eat their own food.

Too Many Treats: Treats are a great reward for good behavior, but if you go overboard and treats become the norm instead of an actual treat, your dog may want the delicious treat overly their daily meals. Watch your treats and be sure to only offer them as a once in a while occurrence.

Warm Water: Sometimes adding a little warm water to your pup's food bowl can help entice them to finish their kibble. While you're offering the same food source, the texture of the food mixed with the water can break down the hard kibble which is more pleasing to the dog and or trick them into thinking it's a new option.

Dog Food Mixers and Toppers: Some dogs just don't want plain kibble, and that's okay. We know it may be a cheaper option, but if they won't eat it, you're out of luck. Mixers and toppers are a great way to get more protein into your dog's diet through condensed helpings of meats, fish and vegetables. The best part of a mixer/topper is the taste. Most recipes are filled with flavor that will draw your dog into the dish and keep them eating, tricking them to polish off the bowl. Wellness offers are a large selection of natural mixers and toppers like CORE Simply Shreds and CORE 95%. We offer freeze-dried, wet and other textures that will surely bring your pup to the bowl. Do be aware, though, that many mixers and toppers are formulated for supplemental feeding only and must still be mixed with kibble to ensure your dog gets the proper balance of vitamins and minerals.

Wet Food: Depending on your budget and your picky eater's digestive system, wet food can be a great option. Most dogs enjoy wet food because it more closely mimics raw meats. Offering your dog wet food once a day or even a few times a week can help them overcome their picky ways.
Before trying any new food choices with your dog, it's important to check with your veterinarian to ensure your dog doesn't have any serious health concerns that may be impacting their appetite. You want to offer them something they like, but you also want to make sure each food choice is right for your furry friend's unique nutritional needs.
It can be a pain to see your dog refuse to eat, but don't fret! Dogs won't starve themselves. They will wait as long as possible to get something they like, but they won't push themselves to the point of pain. Try a few of these options and see what works for your dog. And luckily, healthy doesn't have to mean it's not tasty, thanks to our carefully crafted recipes. Wellness has created a large selection of clean, natural, healthy dog food for picky eaters. It may take some time, but we know we have a product your dog will love.
All Wellness recipes are backed by our satisfaction guarantee so if one of our products doesn't work for your dog, you can return the unused portion with a receipt to the retailer for a complete refund. If you have any questions about our nutrition or need help selecting a food, please reach our knowledgeable Consumer Affairs team at 800.225.0904, Mon-Fri, 8am-5pm ET.