Wholesome Thanksgiving Ingredients for Your Pets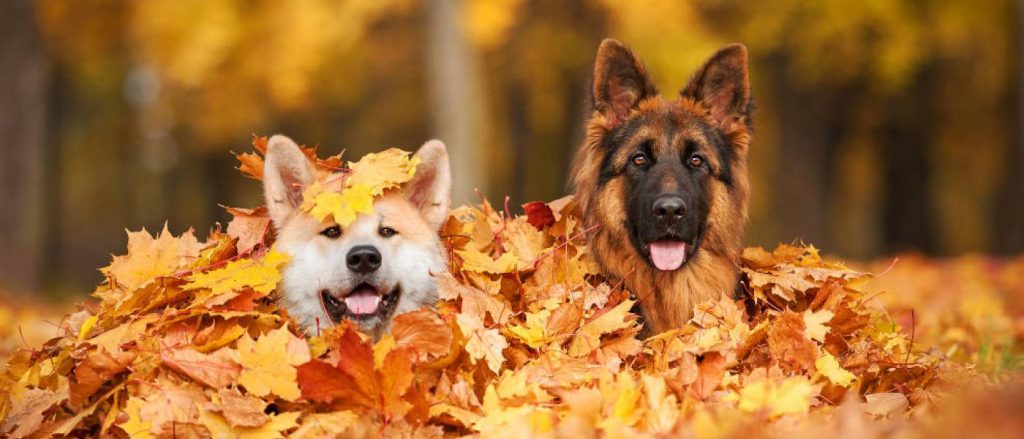 Thanksgiving is right around the corner, and with the arrival of this beloved holiday comes thankfulness for the year behind us, the arrival of relatives to join hands around the table, the football rivalry that makes us not want to join hands around the table, the Thanksgiving Day parade that never ceases to entertain, and the cornucopia of delicious Thanksgiving foods that seem to make their grand appearance only once a year. While you are enjoying your own Day of Thanks this year, don't forget about the four-legged members of the party who have set up camp under the dining room table, just hoping that something wonderful makes its way from your plate to their tummies. While most table foods are not recommended for your pet's health, there are several delectable harvest foods that are not only tasty to your pet, but healthful as well!
Pumpkin
The Benefits
Pumpkin is not only an appetizing treat for your pet, but also a very healthy one to offer. A great source of fiber, pumpkin is a natural promoter of healthy digestion, which lends itself to the overall energy and vitality of your pet. Proper digestion is also a powerful aid in weight management, which can help prevent a whole host of other health problems down the road.
This colorful harvest symbol also helps with urinary health, as the natural oils in both the skin and seeds has been shown to increase urinary functionality. The seeds also promote healthy skin and coat (perfect for our pets with allergy problems!) Pumpkin is also a powerful source of Vitamin A, Beta-carotene, potassium and iron, attributing to longevity and cancer prevention.
Serving Suggestions
Fresh pumpkin is, of course, the best source for serving, but canned pumpkin also packs a hearty punch as well. It can be mixed in with dry food or given as a treat, and many pets find the flavor irresistible. Keep in mind that pumpkin can act as a laxative if too much is given, so consult with your vet about the quantity your four-legged friends can have on Thanksgiving. For a ready-made pumpkin treat your pet can't refuse, try Old Mother Hubbard Soft Bakes with Carrots and Pumpkin, perfect for busy chefs in the kitchen or families on the go for the holidays.
Cranberry
The Benefits
The delightful red berries make their way onto many a Thanksgiving table, and luckily they can also find a place in Baxter's bowl as well! Cranberries are rich in antioxidants and Vitamins A, B1, B2, C, and just as they do for humans, they also promote good urinary health and can aid in the prevention of urinary tract infections and bacterial growth. By lowering the pH, cranberries make urine more acidic, which makes it harder for bacteria to grow, and cranberries also have at least two known agents that work to prevent bacterial growth.
These potent berries have also been found to reduce the incidence of bladder stones in dogs, as well as the development of Idiopathic Interstitial Cystitis in cats. If your pet has a history of urinary tract infections or otherwise bothersome urinary problems, these delicious red berries and their juice can be given as a very healthy supplement.
Need another reason to serve cranberries to your beloved pets? These little magic charms also work to prevent the formation of plaque on your pet's teeth, containing powerful flavonoids and plyphenols that help protect your pets sensitive chompers.
Serving Suggestions
Avoid giving cranberry salad or other sugary versions of this healthful food. Many stores also carry 'cranberry juice' that is a very sugary version of an otherwise healthy drink. To serve to dogs, offer organic cranberries as a whole fruit, or mix in organic cranberry juice with food or water. The bitter taste may ward off the more sensitive pallets, so be wary that this healthful food may be served better if mixed with food or other treats.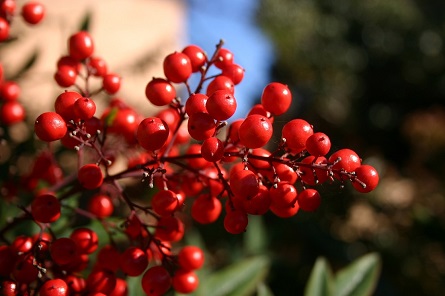 Sweet Potatoes
These festive orange spuds have been a favorite of Thanksgiving-celebrators since the beginning of the holiday, and there's no reason why your pet shouldn't also be served a helping as well! Sweet potatoes, in plain, unseasoned form, have been recommended for pets for years to soothe a sensitive or upset stomach, or even just to offer a filling, healthy food that goes easy on those who have are ill or have recently undergone surgery.
Considered to be one of nature's nearly perfect foods, sweet potatoes, or yams, are an excellent source of potent antioxidants that aid in healing, the prevention of cancer and easing the effects of aging. Sweet potatoes contain vitamins A, C and B6, as well as the minerals manganese, copper, and iron. They are also an excellent go-to for dietary fiber, preventing loose stools in for pets with upset stomachs.
Serving Suggestions
Sweet potatoes can be found as an ingredient in wholesome dog food or can be served whole to pets after baking. They can even be sliced thin and baked to make crispy, chip-like treats. Some of the best dog treats even combine two Thanksgiving favorites: sweet potatoes and, of course, turkey.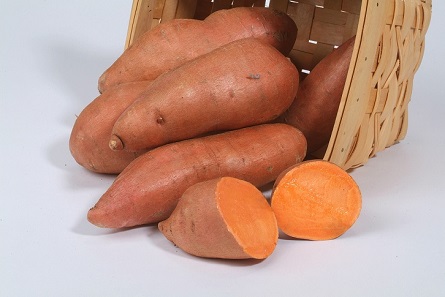 There's no reason your pets can't participate in the Thanksgiving festivities this year, and luckily, many of the items on your holiday shopping list can also find their place in Fido's bowl. Be smart about ingredients, including any added sugars or flavorings, and always consult with your vet if you have any questions. Happy Thanksgiving, everyone! Take some time this year to let your pets know just how thankful for them you are.